Press & Media
Blockchain.com is the world's most trusted platform for transacting in crypto. Whether it's trading, earning rewards, checking payment status, or lending crypto, Blockchain.com offers the most established and widely-used way to invest in cryptocurrency for tens of millions of customers in nearly 200 countries.
Contact us
Assets List
Brand Kit
Blockchain.com Brand Assets
170kb
In the news
UK funding rounds: Ambitious early-stage tech startups that got investments in Feb 2021
February 23, 2021

Crypto.com to Burn 70B CRO Tokens Ahead of Full Launch Next Month
February 22, 2021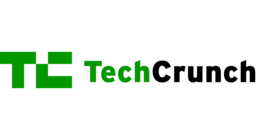 Crypto wallet and exchange company Blockchain.com raises $120 million
February 17, 2021

This isn't the $50,000 Bitcoin we predicted
February 15, 2021

My Bitcoin is soaring in value, and I'm paralysed with fear
February 9, 2021

Bitcoin donations surge to jailed Kremlin critic Navalny's cause: data
February 23, 2021
New to crypto? So is everyone.