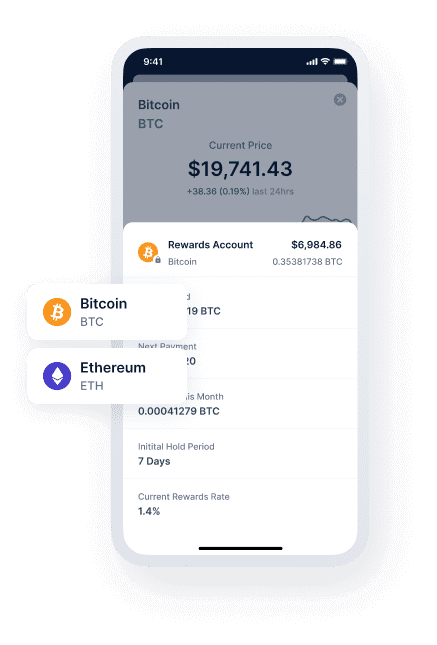 Different ways to earn
Staking

Daily rewards for securing blockchain networks.

Rewards

Monthly rewards for holding crypto with Blockchain.com.
Earn on every asset in your portfolio
Loading...
How to get started
Buy

Choose from leading crypto assets.

Transfer

Move as little as $1 to a Rewards or Staking Account.

Earn

Receive rewards directly in your account.
Frequently Asked Questions
What is staking and how does it work?
Staking is the process used by Proof-of-Stake (PoS) blockchains to verify and secure transactions on their networks. Participants put up or "stake" their crypto for a chance to validate transactions and earn staking rewards.
Who is eligible for staking with Blockchain.com?
Full Access verification is required for staking. You must also be in a supported country. Learn more about staking eligibility here.
What is the minimum amount required for staking?
You can transfer as little as $1 to a Staking Account to start earning staking rewards.
How frequently do I earn staking rewards?
Depending on the protocol, your crypto may be subject to a bonding period before generating rewards. Once bonded, staking rewards are earned and paid daily directly into your Staking Account.
When can I withdraw my crypto from my Staking Account?
Withdrawal availability and unbonding periods are determined by the protocol. You can withdraw your crypto once withdrawals are available and the unbonding period has passed.
Visit our Support Center for more information.
Want to start earning?
Transfer crypto to start earning today
Start Earning
IMPORTANT NOTE:
© 2022 Blockchain.com Group Holdings, Inc.
This is an agreement between one of Blockchain Access (Ireland) Limited, Blockchain (LT), UAB, Blockchain.com, Inc., Blockchain.com (BVI) Limited, Blockchain.com (BVI) II Limited, and Blockchain.com (BVI) III Limited ("Blockchain.com", "we", "us", or "our") and you (together with Blockchain.com, the "Parties" and each a "Party").
By using any Blockchain.com service, whether through Blockchain.com - The Most Trusted Crypto Company, any associated website, API, or mobile application, you agree that you have read, understood, and accept all of the terms and conditions contained herein (the "User Agreement"), as well as Blockchain.com's Privacy Policy available at Blockchain.com - The Most Trusted Crypto Company, Cookie Policy, available at Blockchain.com - The Most Trusted Crypto Company, API Agreement, available at Blockchain.com - The Most Trusted Crypto Company and Trading Principles, located at www.exchange.blockchain.com/legal.
The purchase of crypto entails risk. The value of crypto can fluctuate and capital involved in a crypto transaction is subject to market volatility and loss.
Digital currencies are not bank deposits, are not legal tender, and are not backed by the government. Blockchain.com's products and services are not subject to any governmental or government-backed deposit protection schemes. Legislative and regulatory changes or actions in any jurisdiction in which Blockchain.com's customers are located may adversely affect the use, transfer, exchange, and value of digital currencies.