Relentlessly building the future of finance since 2011
The world's leading crypto finance house serving people, projects, protocols and institutions since 2011.
Meet the team
Global management team with over 200 years of combined experience at some of the most reputable financial institutions, technology companies, and startups.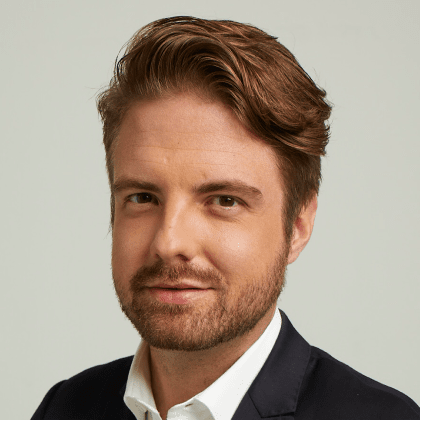 Peter Smith
Chief Executive Officer and Co-Founder
Peter is CEO and co-founder of Blockchain.com, one of the world's largest and most popular crypto platforms, serving tens of millions of consumers and thousands of institutions since 2011. Evolving from early Bitcoiner to developer to CEO of a multinational company, Peter has worked tirelessly to accelerate crypto adoption and build a financial system for the internet.

After co-founding and advising the company in its early days, Peter stepped into the role of CEO in 2014 and immediately raised $40M – the largest venture capital round for any crypto company at the time. His vision of crypto wallets serving as gateways to crypto – just as web browsers had for the internet – encouraged tech veterans like GV and entrepreneurs like Richard Branson to invest in the industry early.

Under Peter's leadership, Blockchain.com has evolved into a leading crypto partner in both the retail and institutional domain. Its retail operations include a global exchange with more than $100M in daily trading volume and a robust brokerage with over 85M crypto wallets across 200 countries. In 2019, Peter led the development of an Institutional Markets arm that has since partnered with thousands of clients to trade $15B+, provide $8B+ of credit and structured debt, and create bespoke solutions for active trading, lending, mining, and DeFi.

What began as a small outfit in the center of York, England, has now grown into a distributed, office-based and remote hybrid team spanning more than 23 countries across six continents. World-class leaders formerly of Citadel, Deutsche Bank, Goldman Sachs, Coinbase, Uber, and Ripple dot the company's ranks, and the talent and experience of its board of directors has no equal within crypto. Throughout extreme volatility, Peter has been a steady hand and a champion for transformation.

After a modest upbringing in rural America, Peter developed a global perspective living, studying, and working in the US, Europe, MENA, East Africa, and Asia. A World Economic Forum Technology Pioneer, he is frequently cited as an authority on cryptocurrencies and the potential impact they'll have across the world.

Peter is passionate about crypto's ability to provide access to financial freedom. With a long-term mindset, he believes crypto represents a multi-decade paradigm shift in how the world uses money. A developer at heart, he remains focused on providing truly useful products that people need, not just trading tools that people want. His vision is to build not just the largest crypto platform, but the largest financial services company in the world.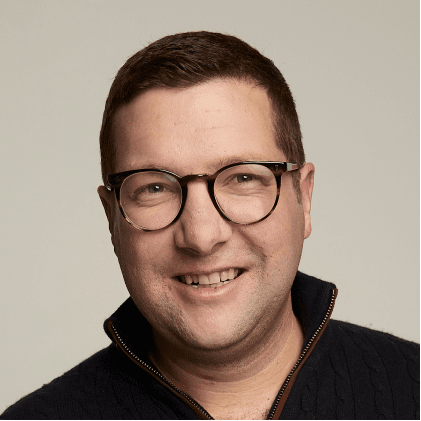 Nic Cary
Co-Founder, Board Member
Co-Founder and Vice Chairman at Blockchain.com, Nic is responsible for bringing new adopters into the crypto ecosystem. A fascination with tech, money and politics led Nic to become deeply passionate about helping people reinvent their relationship with money.

After an international upbringing, Nic worked as a teacher in India before becoming a founding team member at SaaS company PipelineCRM.com, where he focused on product development and management.

A trilingual communicator, Nic is the Founding Commissioner of the Blockchain Commission for Sustainable Development and co-author of The Future is Decentralised. Deeply passionate about entrepreneurship, Nic is also co-founder and chairman of SkysTheLimit.org, the leading non-profit digital business accelerator. Regularly cited in the global press as one of the earliest crypto industry experts, Nic was named the European Digital Leader of the year in 2015 and honored with a Professional Achievement Award in 2017 by his alma mater, the University of Puget Sound.

A proven leader, investor, public speaker, and brand ambassador, Nic focuses on designing performant cultures that persevere in adverse markets.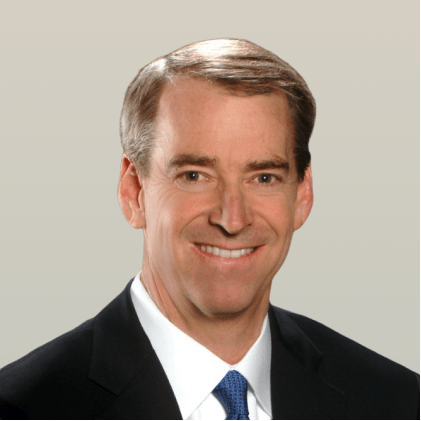 Tom Horton
Lead Independent Director
In addition to Blockchain.com, Tom Horton currently serves as the Lead Independent Director of Walmart, the world's largest company by revenue and employees, and in the same role on the board of General Electric. Horton is also a partner at Global Infrastructure Partners, a leading independent global infrastructure investor.

Horton's specialty is running and scaling complex multinational companies. He began his career at American Airlines, rising to become the Chief Financial Officer in 2000. In 2002, he became the CFO at AT&T, leading a strategic merger that created AT&T as we currently know it. In 2006, he returned to American Airlines as the CFO, where he was promoted to Chairman and CEO to restructure and grow the company — ultimately presiding over the merger with US Airways, creating American Airlines Group and becoming the world's largest airline. In addition to his current board roles, he previously served as Lead Independent Director for Qualcomm.

Horton holds an MBA degree from the Cox School of Business at Southern Methodist University (SMU) and a BBA degree, magna cum laude, from Baylor University. He also serves on the Boards of the Cox School of Business at SMU and the National Air and Space Museum.
Jeremy Liew
Director
Jeremy is a luminary of Silicon Valley, having funded and guided many of the most common household names throughout his career. He joined Lightspeed in 2006 as the firm's first consumer specialist, focusing on massive-scale social media, commerce, new media, and financial services. Like many in the industry, he was drawn to venture capital for its forward-looking approach to business.

Jeremy has funded several companies that have since been acquired or gone public, most notably Snapchat, where he made the first investment. It is a track record that has landed him on the Forbes Midas List several times.

In addition to completing an MBA at Stanford, Jeremy spent the '90s and early 2000s working for web pioneers such as Netscape, AOL, CitySearch, and Interactive Corp.

Outside of Lightspeed, Jeremy was a founding trustee at Presidio Knolls School, a startup, progressive Mandarin-immersion PreK-8 school in San Francisco.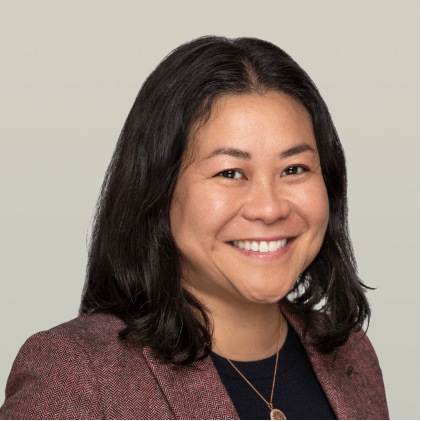 Marcie Vu
Director
A seasoned consumer technology leader, Marcie has helped some of the biggest consumer platforms and marketplaces reach scale and IPO. She's been an operator on the product side, but has made a career leading M&A and IPO deals for brands like Alibaba, Amazon, eBay, Google, Facebook, LinkedIn, Zappos, and many more.

Marcie was formerly the Head of the Consumer Technology Group at Qatalyst Partners, a technology-focused M&A advisory investment bank. Prior to Qatalyst, she was Head of Consumer Internet Investment Banking at Morgan Stanley. Marcie has over 20 years of investment banking experience, providing high impact strategic and financial advice to senior management and boards of established and emerging technology leaders on matters crucial to their growth and success, and working with disruptive companies that are shaping entirely new industries, much like crypto. She also currently serves on the Board of Directors for resale clothing brand thredUP as well as games company Scopely, helping both scale.
Jim Messina
Director
Jim Messina is perhaps the world's most successful political and corporate advisor — notably he was President Obama's campaign manager in 2012 and then served as the White House Deputy Chief of Staff, where he was integral to the passage of the historic health care bill, the economic stimulus act credited with saving the US economy, and the landmark repeal of "Don't Ask Don't Tell." Jim gave truth to "The Fixer" moniker as he worked closely with the President and Congressional leaders on both sides of the aisle to pass the Affordable Care Act.

In 2013, Messina launched The Messina Group. In this role, Messina provides strategic consulting to businesses around the world. The firm has been involved in winning public policy campaigns on five continents, advising heads of state and government across the globe and business across industries. TMG believes the most interesting problem in the coming years is: "Does regulation stifle or assist innovation?" Clients include Uber, Pillpack, Airbnb, Google, Delta Air Lines, Hutchison Whampoa, and over 300 others. In this role, Jim continues to advise Democratic organizations on domestic political issues in the US.

For over twenty years, Jim served as Chief of Staff for various Senate and House offices on Capitol Hill where he worked to pass key legislation such as multiple tax cut bills, the Medicare prescription drug bill, and several trade agreements. Jim's most formidable years on the Hill were spent as a Senior Advisor and Chief of Staff to former Senator and Ambassador to China Max Baucus when he was chair of the powerful Senate Finance Committee.

Messina continues to provide insight on news outlets such as MSNBC, CNN, Bloomberg, Fox News, BBC and others. Jim serves on the boards of Blockchain.com, Fortera, Vectra.ai, LanzaTech, the United States Soccer Foundation, and the Montana Land Reliance.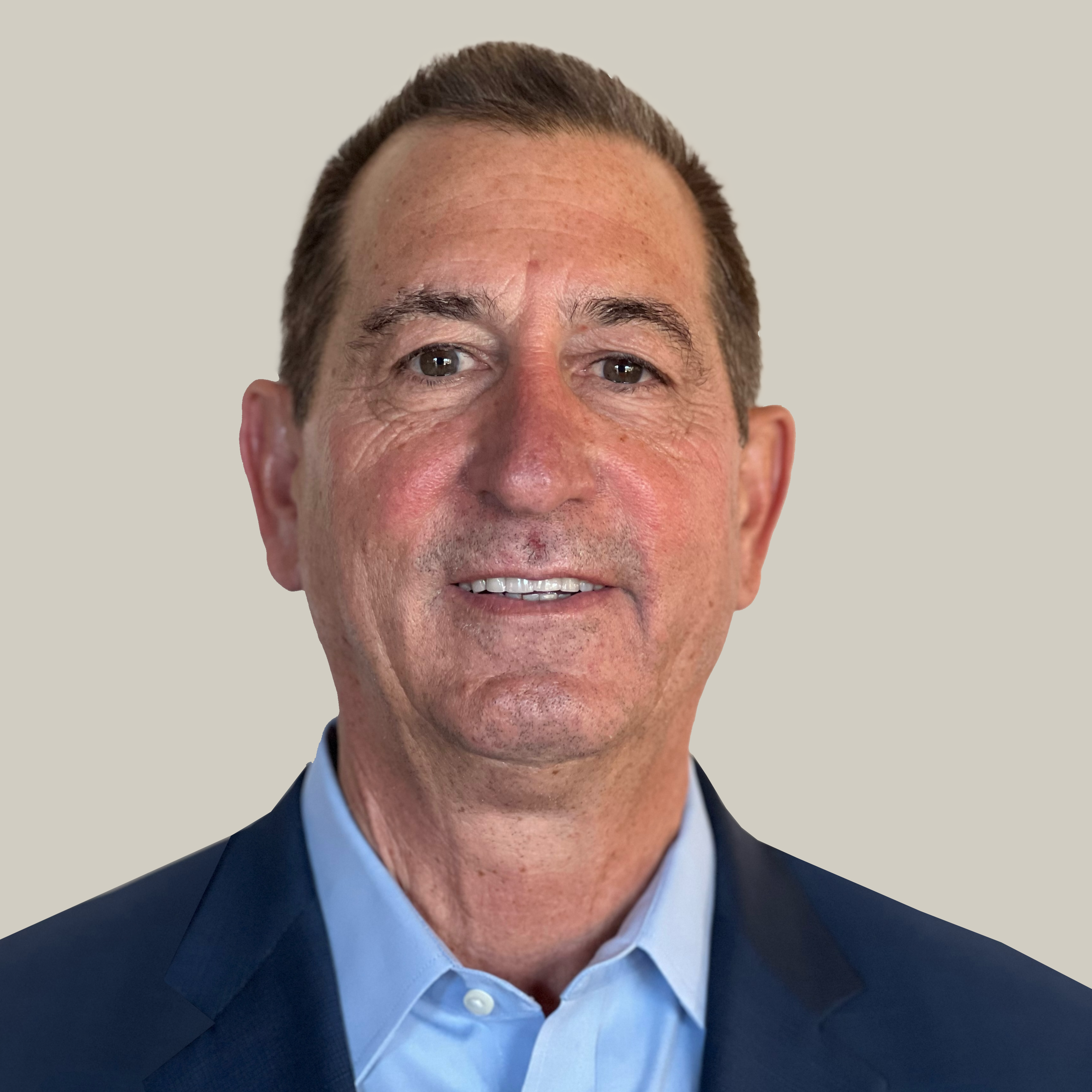 Joseph Otting
Director
Joseph has served in the highest levels of the U.S. government. From 2017 to 2020, he was chief officer of the primary federal banking regulator, Comptroller of the Currency (OCC), where he supervised nearly 1,400 national banks, federal savings associations, and federal branches and agencies of foreign banks operating in the U.S. While at the OCC, his remit was to ensure that national banks and federal savings associations have safe and sound operations, provide fair access to financial services, treat customers fairly, and comply with applicable laws and regulations.

Prior to the OCC, Joseph was a seasoned executive in the banking industry, serving as President of CIT Bank and President, CEO and Board Member at OneWest Bank, as well as in senior posts at U.S. Bancorp, Union Bank of California, and Bank of America.

He holds a bachelor of arts in management from the University of Northern Iowa and is a graduate of the School of Credit and Financial Management at Dartmouth College.
About Blockchain.com
We believe that in a decade the financial system of the internet — that is, commerce that happens on the internet — will be the largest financial system in the world. And it will be powered by crypto.
87M Wallets Created
$1T+ Transacted
1/3rd Of bitcoin network transactions are via Blockchain.com
37MVerified Users
200+ Countries
2011 Date Founded
Blockchain.com got its start as an early pioneer of key infrastructure for the bitcoin community. First, with a Blockchain Explorer that enabled anyone to not only examine transactions and study the blockchain, but an API that enabled companies to build on Bitcoin. We also have provided the most popular and widely used crypto wallet that enables anyone anywhere to control their own money.

Our team spans the globe and has worked tirelessly to accelerate the adoption of crypto and usher in the future of finance. We are passionate, relentless, and stoked -- and believe that a lean team of world-class visionaries can ship products that empower our customers and drive the business to new heights.
Investors
Backed by renowned investors from Silicon Valley, Wall Street, and London.