Relentlessly building the future of finance since 2011
The world's leading crypto finance house serving people, projects, protocols and institutions since 2011.
About Blockchain.com
We believe that in a decade the financial system of the internet — that is, commerce that happens on the internet — will be the largest financial system in the world. And it will be powered by crypto.
85M Wallets Created
$1T+ Transacted
1/3rd Of bitcoin network transactions are via Blockchain.com
37MVerified Users
200+ Countries
2011 Date Founded
Blockchain.com got its start as an early pioneer of key infrastructure for the bitcoin community. First, with a Blockchain Explorer that enabled anyone to not only examine transactions and study the blockchain, but an API that enabled companies to build on Bitcoin. We also have provided the most popular and widely used crypto wallet that enables anyone anywhere to control their own money.

Our team spans the globe and has worked tirelessly to accelerate the adoption of crypto and usher in the future of finance. We are passionate, relentless, and stoked -- and believe that a lean team of world-class visionaries can ship products that empower our customers and drive the business to new heights.
Investors
Backed by renowned investors from Silicon Valley, Wall Street, and London.
Meet the team
Global management team with over 200 years of combined experience at some of the most reputable financial institutions, technology companies, and startups.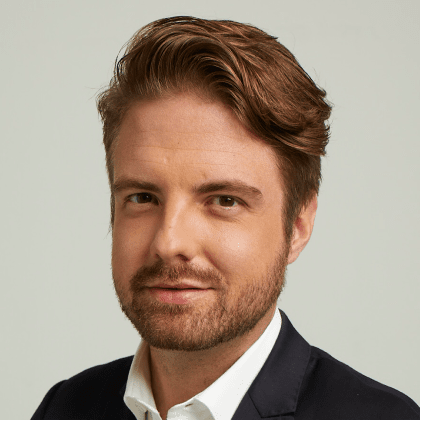 Peter Smith
Co-founder and CEO
Peter is CEO and co-founder of Blockchain.com, one of the world's original and most popular crypto platforms, serving millions of consumers and thousands of institutions since 2011. Evolving from early Bitcoiner to developer to CEO of a multinational company, Peter has worked tirelessly to accelerate crypto adoption and build a financial system for the internet.

After co-founding and advising the company in its early days, Peter stepped into the role of CEO in 2014 and immediately raised $40M – the largest venture capital round for any crypto company at the time. His vision of crypto wallets serving as gateways to crypto – just as web browsers had for the internet – encouraged tech veterans like Google Ventures and entrepreneurs like Richard Branson to invest in the industry early.

Under Peter's leadership, Blockchain.com has evolved into a leading crypto partner in both the retail and institutional domain. Its retail operations include a global exchange with more than $100M in daily trading volume and a robust brokerage with over 80M crypto wallets across 200 countries. In 2019, Peter added an Institutional Markets arm that has since partnered with thousands of clients to trade $15B+, provide $8B+ of credit and structured debt, and create bespoke solutions for active trading, lending, mining, and DeFi.

What began as a small outfit in the center of York, England, has now grown into a distributed, remote-first company with a team spanning more than 25 countries across six continents. World-class leaders formerly of Citadel, Deutsche Bank, Goldman Sachs, Coinbase, Uber, and Ripple dot the company's ranks, and the talent and experience of its board of directors has no equal within crypto. With three profitable business arms, Blockchain.com's valuation stands at $14 billion. Throughout extreme volatility, Peter has been a steady hand and a champion for transformation.

After a modest upbringing in rural America, Peter developed a global perspective living, studying, and working in the US, Europe, MENA, East Africa, and Asia. A World Economic Forum Technology Pioneer, he is frequently cited as an authority on cryptocurrencies and the potential impact they'll have across the world.

Peter is passionate about crypto's ability to provide access to financial freedom. With a long-term mindset, he believes crypto represents a multi-decade paradigm shift in how the world uses money. A developer at heart, he remains focused on providing truly useful products that people need, not just trading tools that people want. His vision is to build not just the largest crypto platform, but the largest financial services company in the world.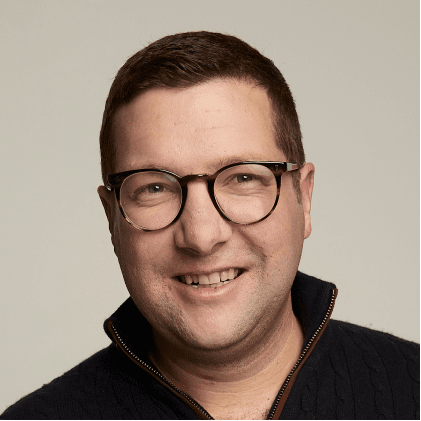 Nic Cary
Co-Founder, Vice Chairman
Co-Founder and Vice Chairman at Blockchain.com, Nic is responsible for bringing new adopters into the crypto ecosystem. A fascination with tech, money and politics led Nic to become deeply passionate about helping people reinvent their relationship with money.

After an international upbringing, Nic worked as a teacher in India before becoming a founding team member at SaaS company PipelineCRM.com, where he focused on product development and management.

A trilingual communicator, Nic is the Founding Commissioner of the Blockchain Commission for Sustainable Development and co-author of The Future is Decentralised. Deeply passionate about entrepreneurship, Nic is also co-founder and chairman of SkysTheLimit.org, the leading non-profit digital business accelerator. Regularly cited in the global press as one of the earliest crypto industry experts, Nic was named the European Digital Leader of the year in 2015 and honored with a Professional Achievement Award in 2017 by his alma mater, the University of Puget Sound.

A proven leader, investor, public speaker, and brand ambassador, Nic focuses on designing performant cultures that persevere in adverse markets.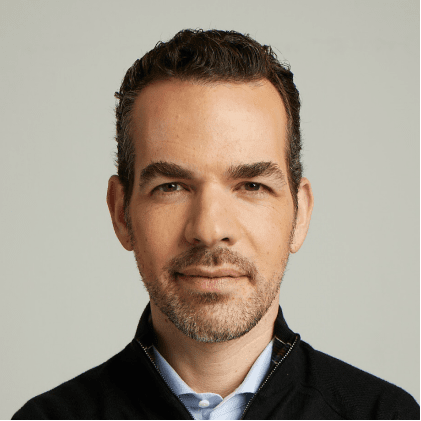 Lane Kasselman
President
Lane Kasselman is the President of Blockchain.com, where he has transformed the startup unicorn into a fast-growing multinational business. Kasselman has spent over two decades consulting on business strategy, public policy, crisis management and communications, running communications and public affairs for Uber, AT&T, The Messina Group and his own firm, Greenbrier. He began his career in politics, working for two California Governors, and later in communications for then-Senator HiIlary Clinton's Exploratory Committee for President. An avid startup advisor and investor, Kasselman holds degrees from California State University Sacramento and Golden Gate University School of Law. He lives in Northern California with his wife and two children.
Lindsey Haswell
Chief Legal & Administrative Officer
Lindsey Haswell is the Chief Administrative and Legal Officer at Blockchain.com, where she manages the Legal, Compliance, and Human Resources teams.

Lindsey wears many hats at Blockchain.com, a role she's familiar with having managed a number of teams at mobility unicorn Lime, and after founding her own venture-backed company in the autonomous vehicle space. A founding member of Uber's Legal Team, Lindsey enjoys working with growth-stage startups in industries that have undeveloped legal frameworks. Lindsey lives in San Francisco with her husband and two boys.
Adam Schlisman
Chief Financial Officer
Adam Schlisman is Chief Financial Officer at Blockchain.com. Responsible for all of the company's financial functions, Adam brings a pragmatic approach to solving challenges and engaging opportunities. His career spans nearly 20 years of experience in financial leadership, risk management and corporate finance. Adam's data and digitalization approach will play a key role in scaling the processes and systems required to build a financial system for the internet and support the future of finance.

Previously, Adam served as COO and Managing Director for a risk and analytics advisory company, Kiski Group. Priori to Kiski, he served in various roles over a nine year period for a $12bn hedge fund, Graham Capital Management. At Graham, Adam helped manage a $1bn discretionary macro portfolio for five years, and spent four years supporting the CRO as a risk analyst.

He graduated Cum Laude from Bentley University, and is a Chartered Financial Analyst.
Maya Miller
Chief People Officer
As the Chief People Officer at Blockchain.com, Maya is in charge of scaling the People, Recruiting, and Total Rewards teams.

No stranger to fast-growing companies, Maya has helped startups and the Fortune 500 navigate people operations over the last 20 years, such as LendingClub, Ripple, The PlumpJack Group, Wells Fargo Asset Management and Financial Engines. Prior to her role as VP of People Success for LendingClub, she was the founding HR executive for Ripple, where she led the creation of company values, built HR infrastructure, and grew and led the People and Talent teams.

Under Maya's leadership, Blockchain.com will continue scaling its People function at a rapid pace and establish itself as one of the world's best places to work. Maya lives in San Francisco with her husband and two daughters.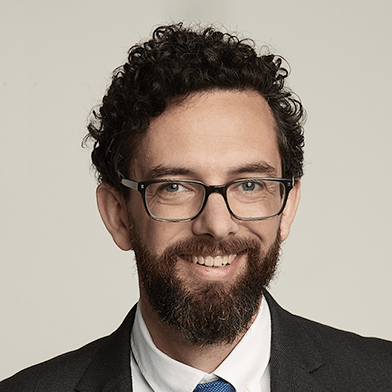 Matt Tuzzolo
Chief Technology Officer
As Chief Technology Officer at Blockchain.com, Matt is responsible for overseeing the operation and design of core systems and infrastructure.

As part of the team that built the original Blockchain.com Wallet and Explorer, Matt assumed leadership over technical infrastructure as CTO in 2015, making him one of the crypto industry's longest standing executives. Matt led the rebuild and transition of almost all of Blockchain.com's systems and software to a microservices-based cloud architecture while ensuring availability and scaling capacity to support over 80 million users.
Jason Karsh
Chief Marketing Officer
CMO at Blockchain.com, Jason is an experienced marketing leader who has scaled teams and managed $100M+ marketing budgets at growth startups backed by leading investors such as a16z, Lightspeed Venture Partners, and First Round Capital.

At Blockchain.com Jason is responsible for marketing, communications, and research with the goal of accelerating user growth, revenue, and global crypto adoption. A crypto industry veteran, he built the first marketing team at Coinbase, launched its first brand campaign, scaled paid marketing, and established the product marketing function. After Coinbase, Jason founded Karsh Consulting where he leveraged his marketing and crypto knowledge to advise Augur, Bitwise, Blockstack, Dharma, and Compound Finance.

Jason got his start in tech marketing at Google but transitioned to startups as an early employee of eero (WiFi startup acquired by Amazon). He lives in San Francisco with his family but is a Coloradan at heart.
Daniel Bookstaber
Chief Strategy Officer and Global Head of Institutional
Daniel Bookstaber has over 15 years of experience working at the intersection of quantitative modeling, trading, and scaling technology companies. As Chief Strategy Officer and Global Head of Institutional at Blockchain.com, Dan leads the Markets team which builds the technology and operations to support electronic and OTC trading. He also oversees the sales team that onboards and covers institutional clients.

Previously, Dan was the head of product on the Equities Technology team at Citadel, responsible for building research, modeling, portfolio construction, risk management, and order entry tools used by over 80 fundamental equities desks that managed $150B+ of capital.

Dan also spent seven years building Addepar from a 20 person startup to a multi-billion enterprise SaaS company selling analytics and reporting technology to wealth managers. As the COO, Dan oversaw marketing, sales, and services to grow platform assets from $300B to $900B and 4x revenue.

Dan started his career at Frontpoint Partners and AQR Capital, developing quantitative equities trading strategies. He also worked at Copia Capital, creating a fundamental equities research platform.

Based in New York, he holds a BsC with honors from Brown University in math and computer science.
Peter Wilson
VP of International
Peter is the Vice President of International at Blockchain.com, where he is responsible for expanding a community of users in Latin America and beyond, developing tools for the ecosystem to better understand — and to grow — Blockchain.com and the blockchain industry.

Prior to joining Blockchain.com in January 2018, Peter spent two decades in Seattle leading engineering teams at some of the fastest growing companies and startups, including as the site lead for both Google and Facebook, and in his roles at Microsoft and OfferUp. In 2010, he co-founded Rel8tion, a mobile startup that was acquired by Facebook.

Peter has served on several boards including MoPop, the University of Washington Information School and the Seattle International Film Festival.
Thianh Lu
VP of Product
Thianh Lu is the VP of Product and Design at Blockchain.com, responsible for product strategy, design, and development. He has made a career of creating beautifully crafted products that users love. Thianh came to Blockchain.com via an acquisition of his company Tsukemen, where he was CEO and co-founder.

Prior to Tsukemen, Thianh was the co-founder and product/design lead for Cloudup (formerly LearnBoost) where he orchestrated a pivot to simplify drag, drop, and stream, which was ultimately acquired by Wordpress. Post-acquisition, he stayed on as GM of Cloudup while leading the buildout of a new tech stack and an entirely new editor.

As co-founder of two startups, Thianh raised nearly $5M from leading investors such as CRV, Bessemer, RRE, and others prior to successful exits. Before founding companies, his product experience began at Zecco where he designed user onboarding and built the options trading platform for the online brokerage. He lives in the Bay Area with his family.
Lewis Tuff
VP of Engineering
Lewis is Vice President of Engineering, where he oversees the technology underpinning Blockchain.com's services. Lewis enjoys solving hard technical problems and is passionate about making financial infrastructure and the economy more accessible on a global scale by using technology more effectively.

Joining Blockchain.com in 2018, Lewis began as an engineering lead to help scale one of the most important companies in crypto infrastructure. He quickly rose to the Vice President of Platform as the company and industry grew. That same year he was included on Business Insider UK's "35 under 35" in fintech.

Previously, Lewis was the second engineering hire at Revolut, where he scaled the team to 50+ and spearheaded an initiative to bring cryptocurrencies to the fintech company. Within a couple months, he built the first-of-its-kind crypto offering within a challenger bank and was responsible for bringing in $300M+ in trading revenue.

Lewis began his career building trading and risk technology systems at Goldman Sachs and UBS.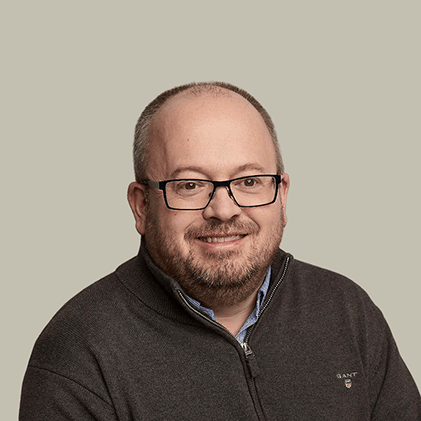 Al Turnbull
VP of Business Operations
Al is Vice President of Business Operations at Blockchain.com, where he's responsible for building and managing the operational interface between Blockchain.com's technology and the non-crypto world. His expertise is managing operational risk during periods of rapid growth.

Prior to joining Blockchain.com in 2018, Al worked with Charlie McGarraugh at Stratagem Technologies, where he was COO and General Counsel. Al began his career as a transactional corporate lawyer at Pillsbury Winthrop Shaw Pittman and subsequently gained deep operational experience in rapidly scaling global operations for companies owned by a private debt fund.
Mimi Brady
VP of Customer Success
Mimi Brady is VP of Customer Success at Blockchain.com, where she leads a team of 50 across eight countries. Fueled by an entrepreneurial spirit, Mimi has spent her career focused on building teams and driving results. At Blockchain.com, she's responsible for ensuring a world class user experience for millions of customers in more than 200 countries.

In her seven years at Dropbox, she built and oversaw a high-performing retention team that focused on the renewal and expansion of mid-market and enterprise customers. Initially joining as a founding member of the Enterprise Strategy team, Mimi played an integral role in IPO preparations.

In her final two years at Dropbox, she served as Head of Customer Success. Mimi knows firsthand what it means to play a leading role in scaling a hyper-growth tech business and the importance of a customer-first mindset. Prior to Dropbox, Mimi co-founded Westside Nannies | San Francisco, a boutique domestic placement agency for nannies, which sparked her interest in building a career dedicated to customer service.
Reid Simon
Head of Credit
Reid helped launch and currently heads Blockchain.com's credit business. Prior to joining the company in 2018, Reid was a founding member of Uber's captive finance platform, Xchange, where he oversaw development and operationalization of credit products and portfolio management across the eastern United States.

Before moving into tech, Reid advised clients on a variety of debt financings as an investment banker at Credit Suisse. He holds an MBA from Duke University, BA from Vanderbilt University and is a serial entrepreneur and investor with successful exits in the crypto industry and beyond.
Amy Yeap
VP of Investor Relations
Amy Yeap is the company's first Vice President of Investor Relations. Amy comes to Blockchain.com from a multi-strategy hedge fund where she led the firm's capital markets, fundraising and investor relations programs.

Through Amy's capital raising experience, she has worked with sovereign wealth funds, institutional asset managers, pension funds, family offices, endowments and foundations. She previously worked with JPMorgan and CitiBank, and is well known in the international institutional investor community. Amy will take the lead in continuing to deepen Blockchain.com's investor relationships and professionalize the Investor Relations function as the crypto market's growth rate expands and continues to generate institutional interest.
From zero to crypto in minutes