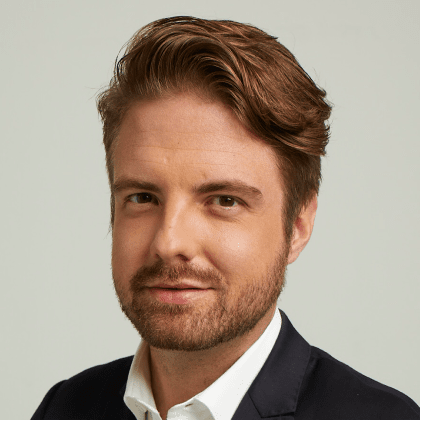 Peter Smith
Chief Executive Officer and Co-Founder
Peter is Chief Executive Officer and Co-founder at Blockchain.com. In these roles, he is responsible for new business growth, maintaining the firm's leadership position, and driving innovation across the company.
Under his leadership, Blockchain.com has become the leading provider of cryptocurrency products and creator of the world's most popular crypto wallet with more than 62 million wallets on its platform. Blockchain.com's products give retail users and institutional clients across more than 200 countries reliable ways to trade, secure, and use cryptocurrencies.
Prior to co-founding Blockchain.com, Peter lived, studied, and worked in the US, Europe, MENA, East Africa, and Asia. He is a World Economic Forum Technology Pioneer, and frequently cited as an authority on cryptocurrencies and the potential impact they'll have on people across the world.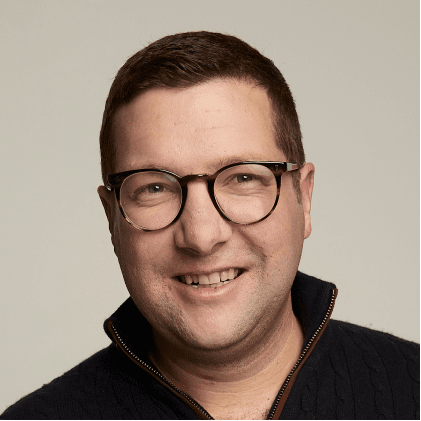 Nic Cary
Co-Founder, Board Member
Nic is the Co-founder and Vice Chairman at Blockchain.com where he is responsible for ensuring we continue to bring new adopters into the cryptocurrency ecosystem. In 2015, Nic was named the European Digital Leader of the year. Nic is the Founding Commissioner of the Blockchain Commission for Sustainable Development and Co-Authored The Future is Decentralised. Nic is trilingual, and has a deep passion for positive digital disruption. He's also the Co-Founder and Chairman of SkysTheLimit.org, the leading non-profit digital business accelerator. Prior to Blockchain.com, Nic was a founding Partner at PipelineDeals.com where he focused on product development and management.
Nic is a proven leader, investor, public speaker, and brand ambassador. He's deeply focused on designing performant cultures that persevere in adverse markets.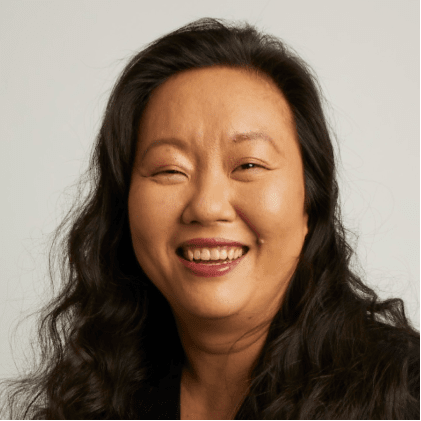 Macrina Kgil
Chief Financial Officer
Macrina is a proven financial leader, having served as CFO for two multi-billion dollar companies prior to her current role as Chief Financial Officer of Blockchain.com. Under her steady hand and efficient management style, she time and again built agile teams who enable high growth businesses to achieve successful exits.
At a private $1.5B AUM alternative asset management company — she built out the finance team infrastructure and processes to support 100+ entities across various industry verticals. At Springleaf Holdings — a $6.5B market cap company currently known as OneMain Holdings — as CFO, she took the company public and ushered the company from a $3 billion core asset business to over $14 billion by her departure.
Macrina began her career in PwC as an auditor in Korea and then a transaction advisor in New York, which led her career to Fortress Investment Group's private equity business as a vice president from 2008 through 2012 when she joined Springleaf Holdings.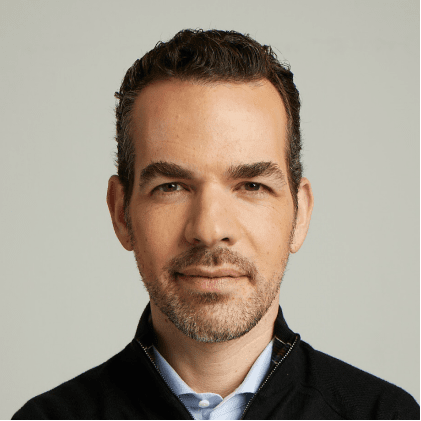 Lane Kasselman
Chief Business Officer
Kasselman has spent well over two decades consulting on public policy, crisis strategy and communications.
He's done so for blue chip and start-up companies, celebrities and influencers, political campaigns, public officials and nonprofits. Four years ago Kasselman co-founded Greenbrier to help companies and individuals avoid, manage and recover from crises, and has worked with clients throughout the US, Europe, Latin America and Asia to solve complex reputational issues. In 2018 Greenbrier was acquired by The Messina Group.
Before Greenbrier, Kasselman headed communications and public affairs for Uber in the Americas and played a crucial role in creating permanent regulatory frameworks for Uber products in states and cities around the world. Prior to Uber, he worked as the Director of Communications and Public Affairs for AT&T and built the national model for winning regulatory and land-use campaigns in local markets.
Since 2009, he has served as founder of Kasselman LLC, a boutique non-partisan public affairs firm. It started with only one client, the Newsom for Governor Campaign, and has grown as a leader in the industry and an impressive client list of some of the most notable campaigns, officials, companies and nonprofits in the country. Earlier in his career, Kasselman was recruited by the Markham Group, the leading visual communication messaging firm in the Nation, to manage advance with then-Senator Hillary Clinton's 2008 Exploratory Committee for President.
Originally from Santa Monica, California, Kasselman had an early passion for politics. He attended California State University Sacramento where he was offered his first communications job with Governor Gray Davis. Kasselman went to specialize in public interest law at Golden Gate University and was recruited out of law school to help lead policy for Mayor Gavin Newsom. Kasselman currently lives in Mill Valley with his wife, Jamie, a retail executive, and their two sons and dogs.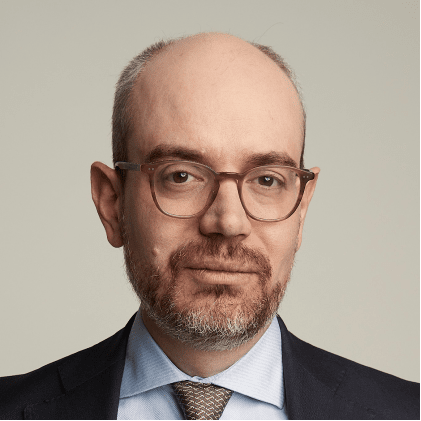 Charles McGarraugh
Chief Strategy Officer & Head of Markets
Charlie is Chief Strategy Officer and Head of Markets at Blockchain.com where he is responsible for firmwide strategy, commercial development, and Blockchain.com's markets businesses. Charlie is a proven fixed income professional with deep trading and business building experience across emerging markets, corporate credit, credit derivatives trading, structured finance, and mortgages. Following a relocation in London in 2009, Goldman named Charlie to its exclusive partnership in 2012 as a result of his leadership of the build-out of its highly successful post-financial-crisis European mortgages business. In 2014 he assumed a senior role in Goldman's commodity department as Global Head of Metals trading, overseeing all base and precious metals activities globally.
In 2016 he decided that a fuller embrace of disruptive technologies would be a requirement to be best positioned for transitions in markets over the coming decades, and craving deep hands-on experience in tech entrepreneurship, machine learning, and electronic trading, he left Goldman to join Stratagem Technologies, a London-based AI sports prediction company he had previously seeded, as Chairman and CEO. By 2018, Charlie had decided that a pivot to digital assets was the optimal strategy to best deploy Stratagem's technical capabilities, and the team began serious work on crypto markets. Stratagem caught the attention of Blockchain.com and was acquired in October 2018 to bring Charlie and the team aboard.
He holds a BA in Economics and Mathematics from Yale University, and graduated magna cum laude with distinction. Originally from Minnesota, Charlie spent many years in New York and currently lives in London with his family.
Thianh Lu
VP of Product
Thianh Lu is the VP of Product at Blockchain.com, responsible for product strategy and design. He has made a career of creating beautifully crafted products that users love and came to Blockchain.com via an acquisition of his company Tsukemen where he was CEO and Co-founder.
Prior to Tsukemen, Thianh was the co-founder and product/design lead for Cloudup (formerly LearnBoost) where he orchestrated a pivot to make drag, drop, and stream dead simple and was acquired by Wordpress. Post-acquisition he stayed on as GM of Cloudup while leading the buildout of a new tech stack and an entirely new editor.
As co-founder of 2 startups, Thianh raised nearly $5M from CRV, Bessemer, RRE, and other investors prior to successful exits. Prior to founding companies, his product experience began at Zecco where he designed user onboarding and built the options trading platform for the online brokerage. He lives in the Bay Area with his family.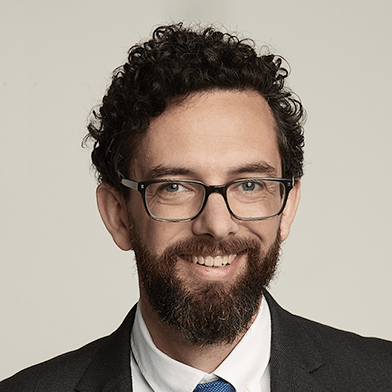 Matt Tuzzolo
Chief Technology Officer
Matt is the Chief Technology Officer at Blockchain.com where he is responsible for overseeing the operation and design of Blockchain.com's core systems and infrastructure.
As part of the team that built the original Blockchain.com Wallet and Explorer, Matt assumed leadership over Blockchain.com's technical infrastructure as CTO in 2015, making him one of the industry's longest standing executives. Matt led the rebuild and transition of almost all of Blockchain.com's systems and software to a microservices-based cloud architecture while ensuring availability and scaling capacity to support over 60m users.
Prior to joining Blockchain.com, Matt led mobile teams for clients like Daimler-Benz and Nike, and built backend streaming media systems for Virb.com (acquired by Media Temple) and PureVolume.com (acquired by Hive Media Group).
Lewis Tuff
VP of Engineering
Lewis is the Vice President of Engineering at Blockchain.com where he is responsible for the technology underpinning Blockchain.com's services. As the 2nd engineering hire at Revolut, he scaled the team to 50+ and spearheaded the initiative to bring cryptocurrencies to Revolut. He built the first of its kind crypto offering within a challenger bank over the course of a couple of months and was responsible for bringing $300M+ trading revenue in due course.
In March 2018 Lewis joined Blockchain.com as an engineering lead to be part of one of the most important companies in crypto infrastructure, rising to the Head of Platform Engineering as the company and industry grew. That same year he was included on Business Insider's "35 under 35" in fintech.
Lewis began his career building trading and risk technology systems at Goldman Sachs and UBS. He lives in London.